Performances on April 4th and April 12th, 2015; Eastside International
I stole the following paragraph from Yoshie Sakai's website. She did a great bit as poop emoji. Check it out.

Gong Show is an experimental performance series that took place at Eastside International in the month of April 2015. According to curator and instigator Molly Shea, Gong Show is "part performance art, part talent show, and part open-mic, and…features a myriad of acts and pushes the boundaries of taste and criticism while trying to decipher what is entertainment. The Gong Show took on the format from Chuck Barris' 70's TV show by the same name, and Eastside International was "transformed into a sleazy performance venue to appropriately house the acts."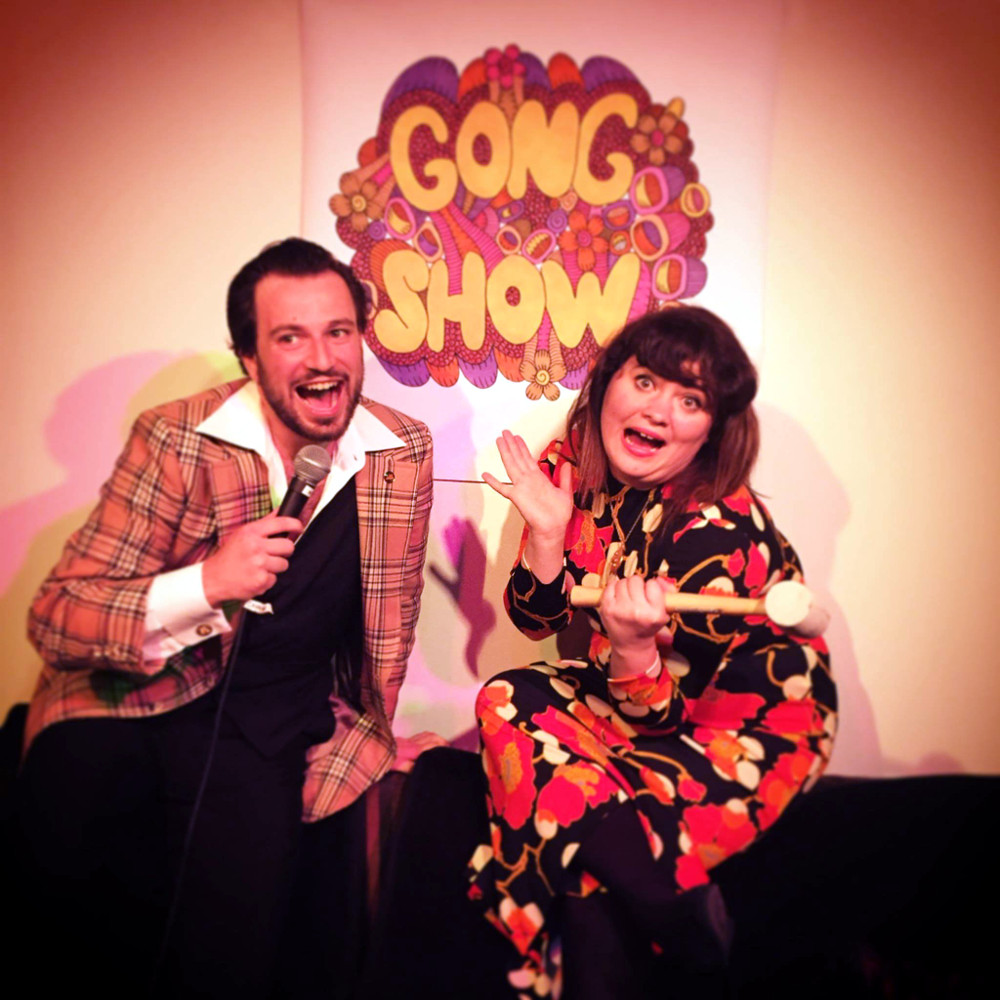 Performance on April 4th. First night of Gong Show. Something was in the air. Nick hosted. I was some thing: cowgirl costume, studded gauntlets, small mask, Break Out by Swing Out Sister. No video.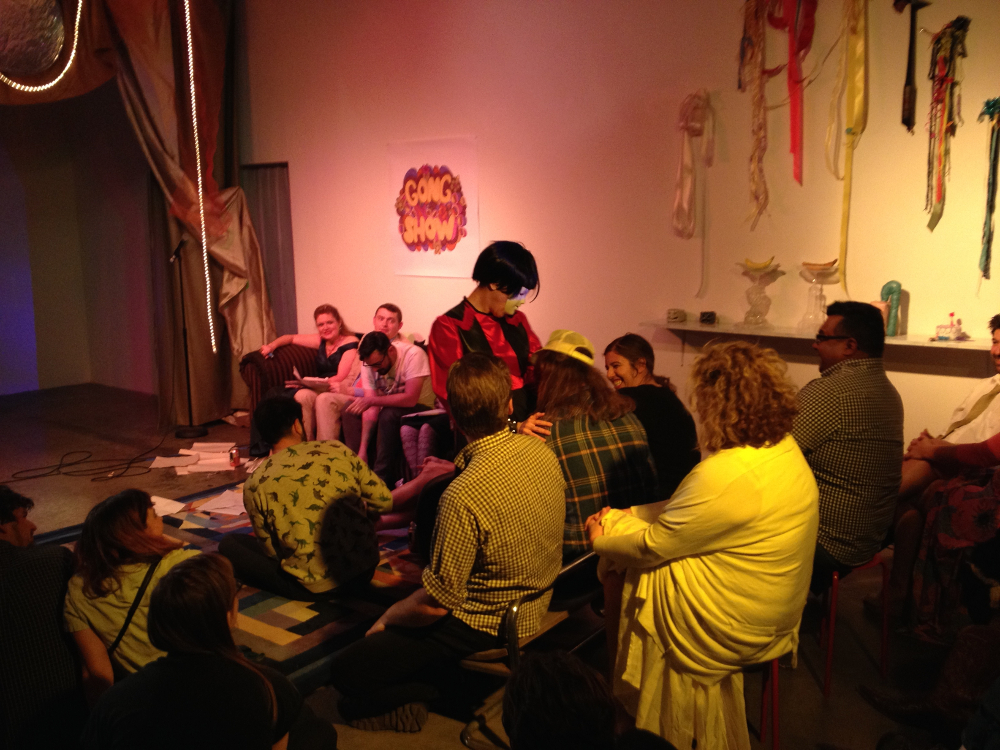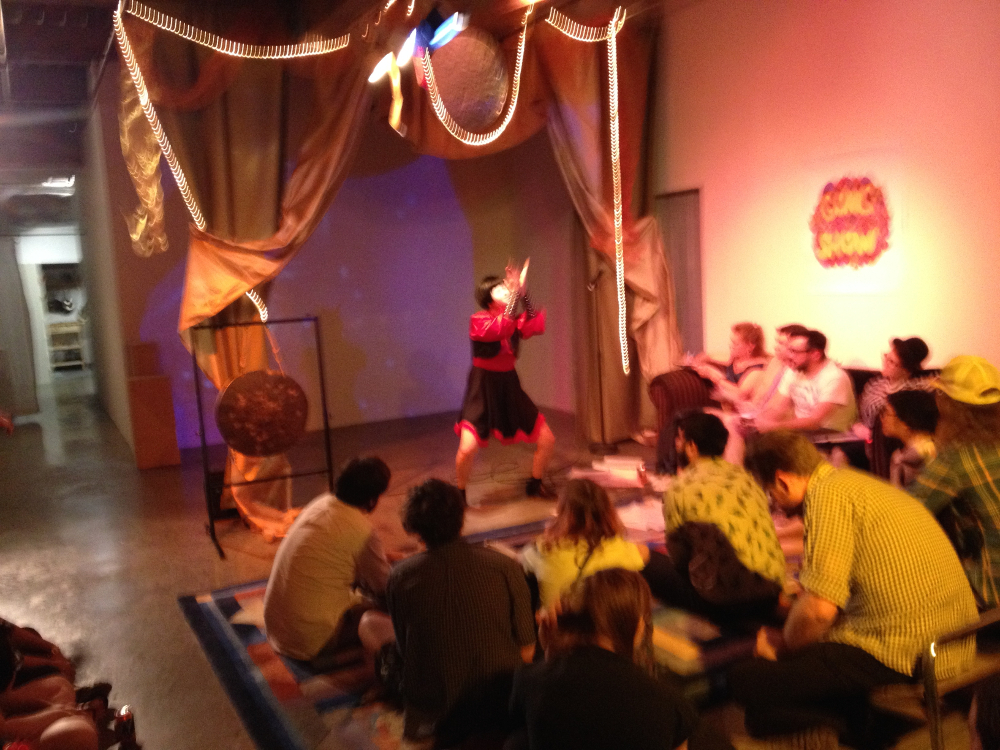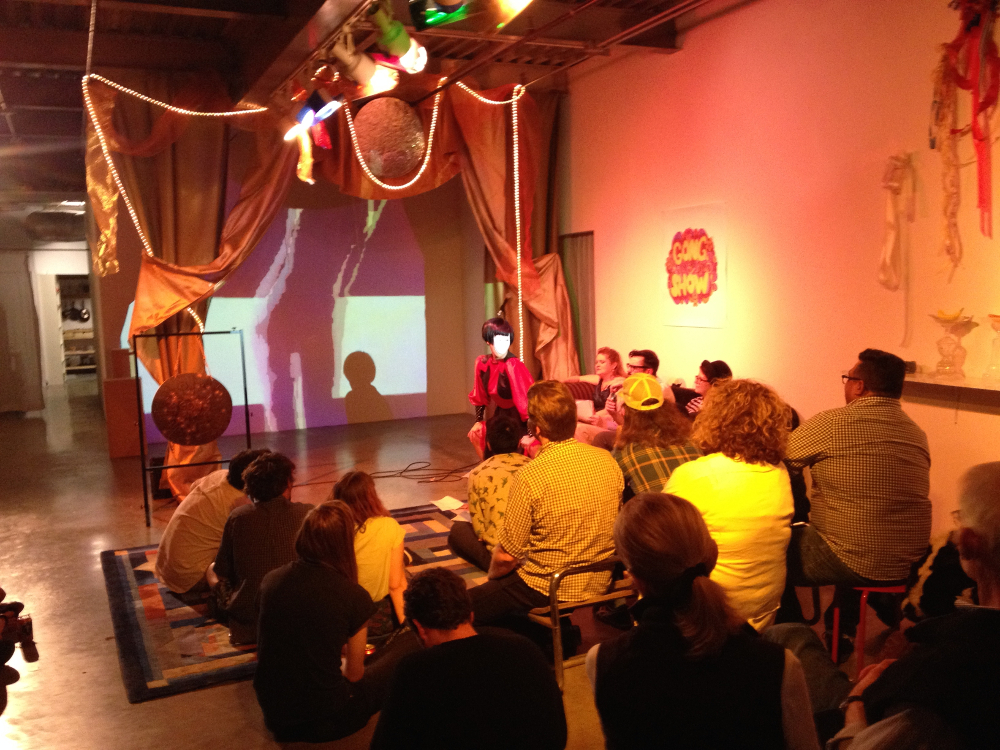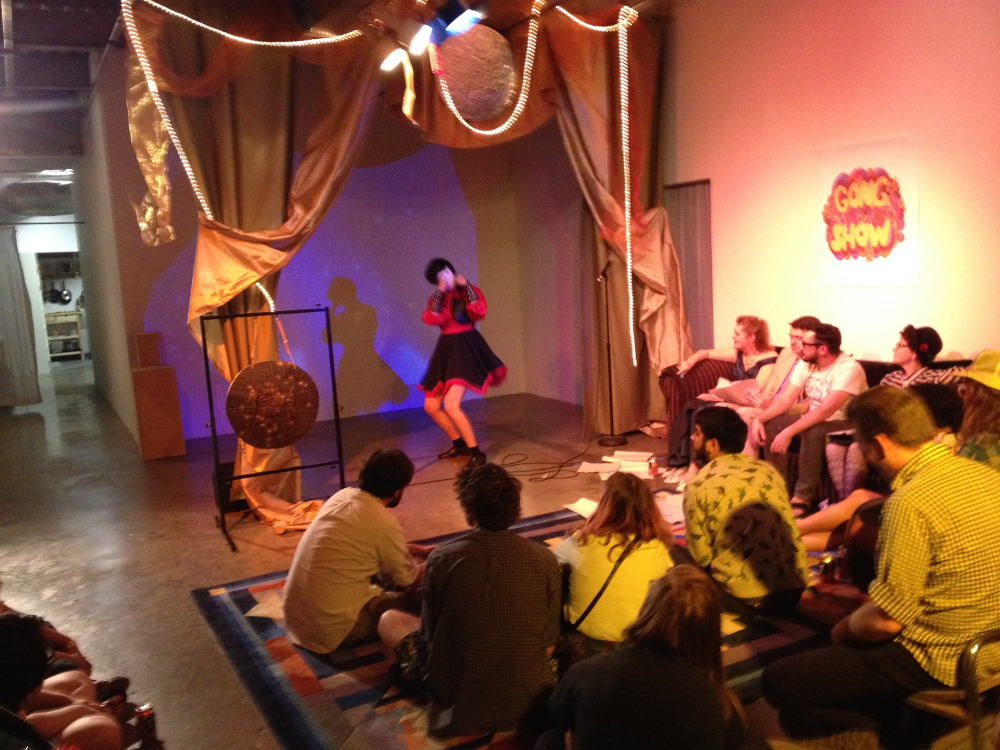 Performance on April 12th. Happy Birthday, Molly! The Puppets are Presents.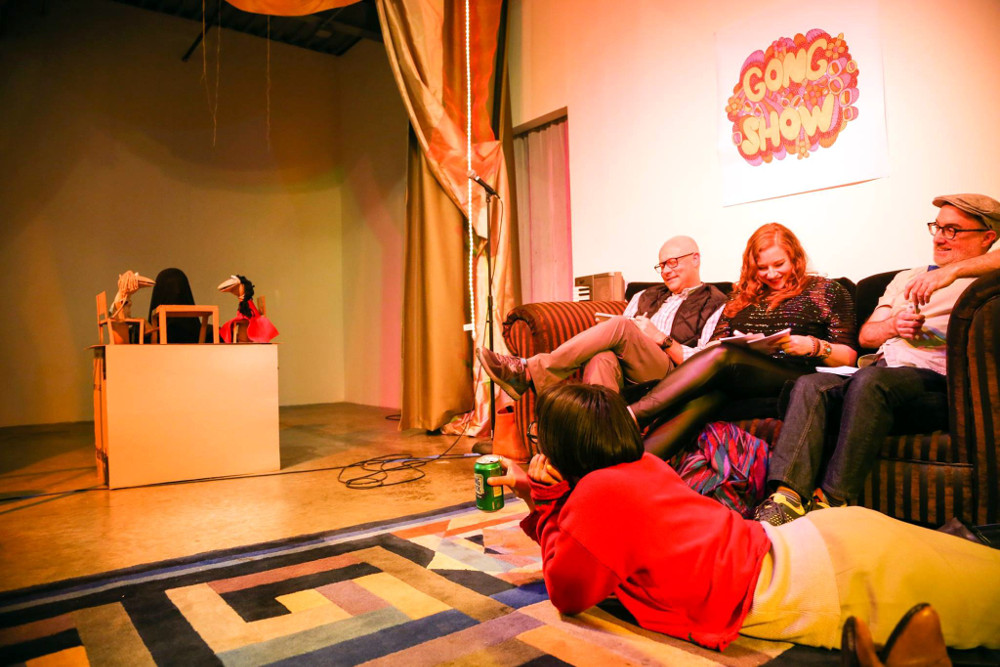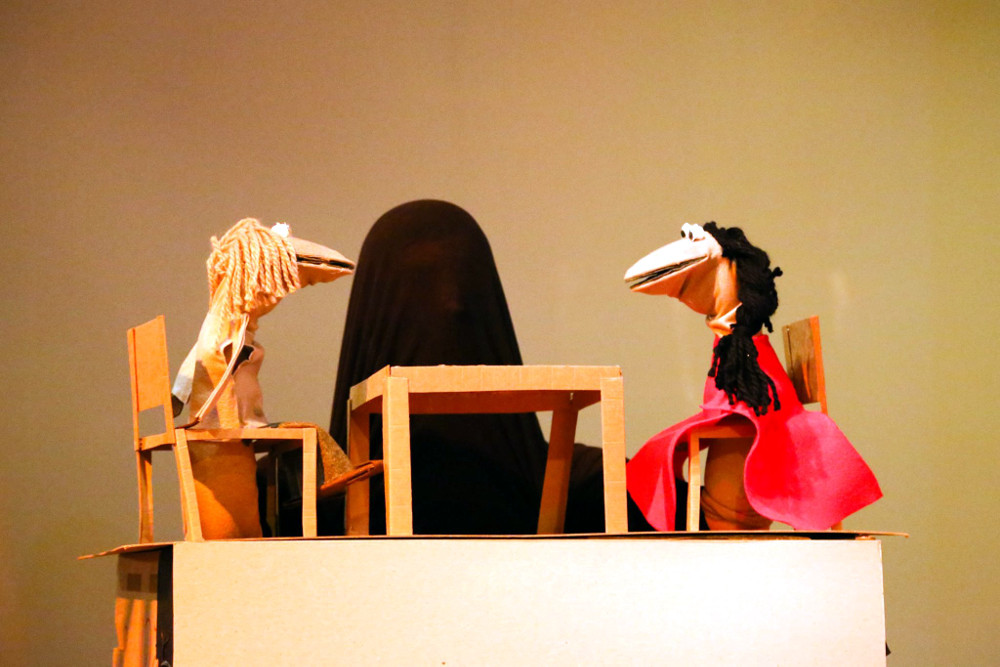 Puppet pics credit: Marshall Astor
Here's the video for April 12th...My bit starts 'round 27 minutes.